Contact Clean Green for Antifreeze Recycling and More in North Carolina
Ready to find out how Clean Green can serve your NC government, municipal, industrial, commercial or automotive facility with affordable environmental waste management solutions? Please call us today at (919) 596-3500! We strive to provide only the very best in service, focusing on the customer above all else.
We offer a more personal level of service than large corporations, ensuring each of our customers is completely satisfied with every service and product purchased from Clean Green.
Clean Green is proud to provide service to clients in Asheville, Charlotte, Durham, Fayetteville, Greensboro, Jacksonville, Raleigh, Wake Forest, Wilmington, Winston Salem, Apex, Cary, Carrboro, Chapel Hill, Clayton, Garner, & other service areas in North Carolina.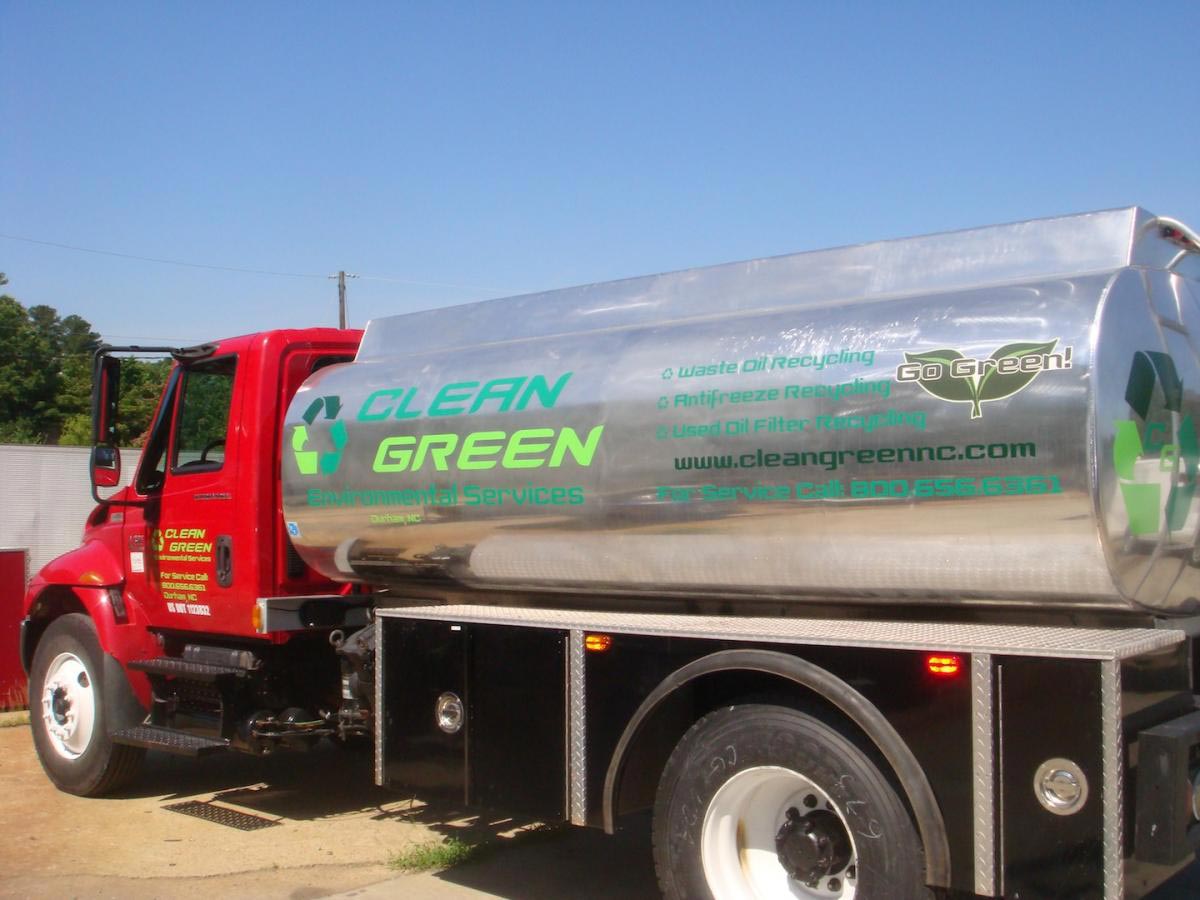 Contact Info:
Clean Green
928 Harvest St.
Durham, NC 27704
Mail to: PO Box 11443
Durham, NC 27703
(919) 596-3500
Toll Free: (800) 656-6361
Fax: (919) 598-1166
Contact Us With Questions or Feedback