NC's Antifreeze and Coolant Experts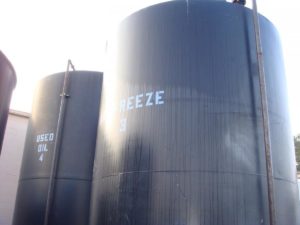 Clean Green started with a focus on antifreeze. Tim Wilkinson, Clean Green's founder, developed his system to reprocess used antifreeze in an effort to create renewable alternatives to traditional antifreeze and coolant products and help the automotive industry work towards greater environmental consciousness.
Although Clean Green now provides a range of environmental waste management services to clients all over the Triangle and throughout North Carolina, we remain committed to product integrity and protecting the environment through every one of our products and services.
Trust Clean Green to Handle Your Antifreeze Needs
Clean Green offers a variety of affordable antifreeze services to customers in Durham, NC and beyond. Our services include:
Hundreds of NC automotive, commercial and industrial businesses turn to Clean Green for all their antifreeze needs because our company offers exceptional customer service, great prices, and effective antifreeze and coolant products that can't be beat.
Contact Clean Green for Antifreeze Products, Delivery and More
If your NC auto dealership, repair shop or other business is in need of one of Clean Green's antifreeze services, please contact us today! We offer more personalized service than any of our competitors, striving to meet the individual needs of each of our customers in a friendly, efficient manner.
We even offer our patented recycling equipment to companies around the country!
You can reach Clean Green at (919) 596-3500 or toll free at (800) 656-6361 – you may also request service online.
We look forward to hearing from you.
Clean Green is proud to provide recycled antifreeze products and delivery, antifreeze recovery and other environmental waste management solutions to clients in Asheville, Charlotte, Durham, Fayetteville, Greenville, Greensboro, Jacksonville, Raleigh, Wake Forest, Wilmington, Winston Salem, and across North Carolina.