Environmental Emergency Response Service in Durham, NC and Surrounding Areas
When it comes to treating environmental emergencies, Clean Green knows that time is truly of the essence. Left unattended, an oil spill or other environmental accident can be detrimental to not only the environment, but to you, your employees or your family as well.
At Clean Green, we are proud to provide environmental emergency response service to residential and commercial clients alike.
Our staff is equipped to handle a variety of environmental clean ups in Raleigh-Durham and beyond, including oil and fuel spills on water, soil or roadways. We provide spill management, assessment, abatement and containment to quickly and effectively resolve your issue before it gets out of hand.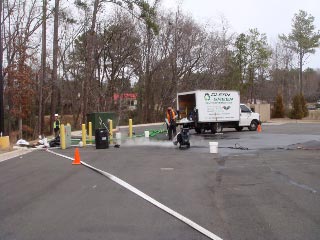 Clean Green is Available 24 Hours a Day for Environmental Clean Ups
Oil or fuel spill? Call Clean Green at (919) 596-3500 or toll free at (800) 656-6361 to utilize our 24/7 environmental emergency response service.
We are ready to tackle all of your environmental emergencies, regardless of size.
Don't wait – call now!
Clean Green is proud to provide environmental emergency response service and other environmental waste management services to clients in Asheville, Charlotte, Durham, Fayetteville, Greensboro, Jacksonville, Raleigh, Wake Forest, Wilmington, Winston Salem, Apex, Cary, Carrboro, Chapel Hill, Clayton, Garner, & other service areas in North Carolina.