NC Waste Management & Environmental Remediation Solutions
At Clean Green, we know what it's like to run a business or government facility in today's environmentally conscious culture. New laws are passed each year regulating everything from trash disposal to waste product recycling, and companies in North Carolina need to be fully aware of these guidelines.
However, we have also seen a drive within Raleigh-Durham organizations and organizations throughout North Carolina to follow eco-friendly practices for the sole sake of protecting the environment and the NC community – and that's where Clean Green comes in.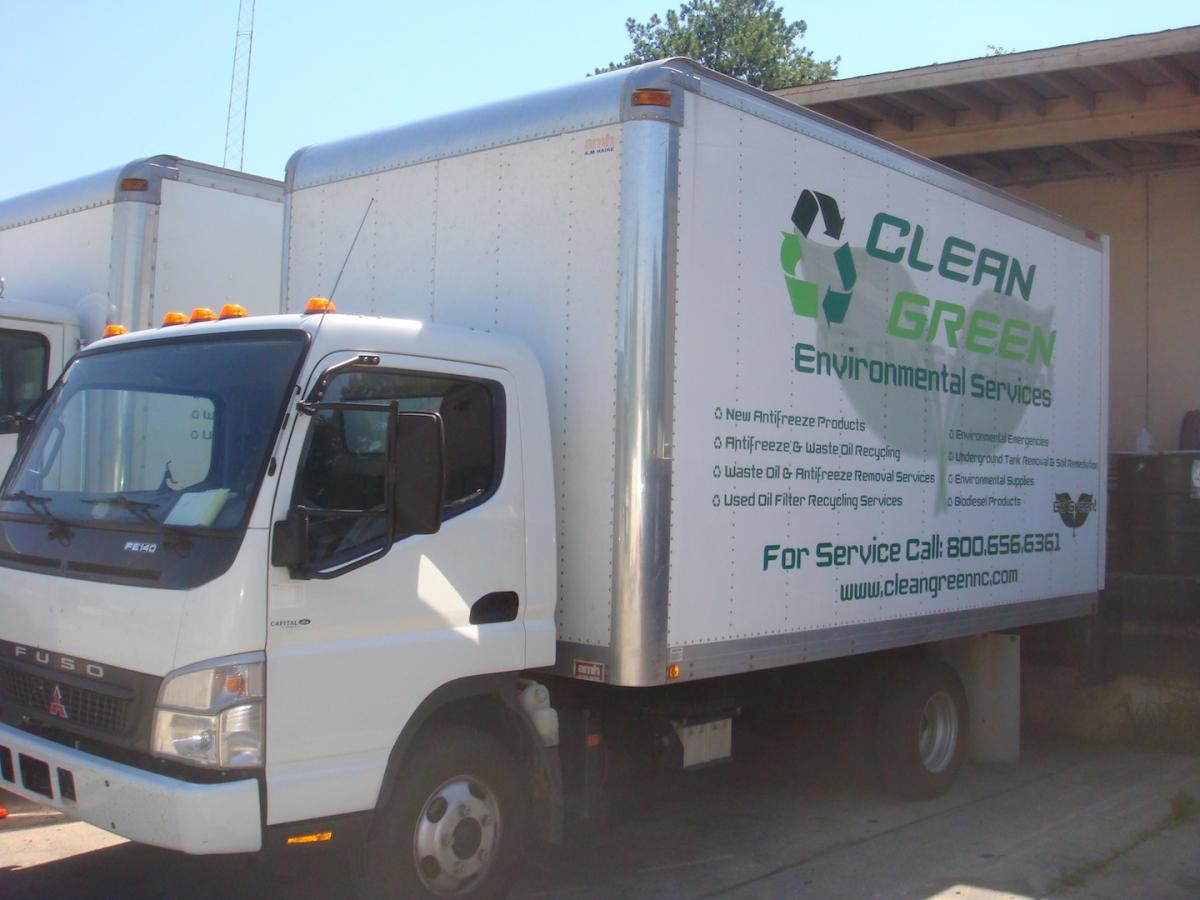 Environmental Services and Products in Raleigh-Durham
Clean Green wants to partner with you and your company as you work towards these goals by offering a range of environmental waste management solutions and products. All of our services are affordable and effective – just ask any one of our thousands of automotive, industrial, commercial and government clients throughout North Carolina.
Being a family-owned and operated company ourselves, we have a community-minded interest in small businesses. Whether you're a small, local business or a large corporation, Clean Green would be happy to serve you!
Call Today for Used Oil Recovery, Environmental Emergency Response and More
Interested in seeing how Clean Green can serve your business in Durham, NC or the surrounding areas with environmental recycling, recovery, and clean up services?
Contact us today to request a service – we guarantee a faster service response than any of our competitors!
Clean Green is proud to provide a wide variety of environmental waste management solutions to automotive, industrial, commercial, government and municipal clients in Asheville, Charlotte, Durham, Fayetteville, Greensboro, Jacksonville, Raleigh, Wake Forest, Wilmington, Winston Salem, Apex, Cary, Carrboro, Chapel Hill, Clayton, Garner, & other service areas in North Carolina.