Raleigh-Durham Environmental Services
Whether you're looking for environmental site remediation or waste water recovery in Durham, NC or surrounding areas, Clean Green delivers a wide selection of environmental services to protect your NC business and home.
Offering years of experience in the environmental waste management industry, our staff has been trained to handle a variety of environmental emergencies and clean up procedures.
You can rely on Clean Green to provide efficient environmental service when it matters the most.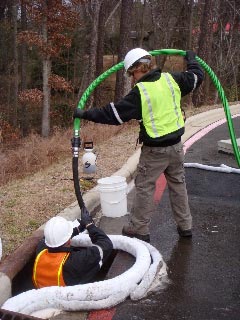 Environmental Clean Up in the Triangle Area
Clean Green is proud to offer a number of environmental clean up services, including site remediation, drum removal and recycling, and vacuum service.
We even provide a 24/7 environmental emergency response service for oil and fuel spills for the safety and convenience of our commercial and residential clients.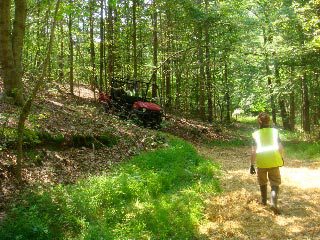 Waste Water Recovery Program from Clean Green
For dependable waste water recovery service in Durham, NC and beyond, contact Clean Green today. Our custom recovery programs effectively remove and recycle the waste water from your facility, ensuring your water supplies are clean and safe.
Call Today for Environmental Waste Management Services
To get started with our environmental services, request service with Clean Green online or call us today – we can be reached at (919) 596-3500 or toll free at (800) 656-6361.
We look forward to providing you with friendly, reliable service!
Clean Green is proud to provide environmental clean ups, emergency response service, waste water recovery and other environmental waste management services to clients in Asheville, Charlotte, Durham, Fayetteville, Greensboro, Jacksonville, Raleigh, Wake Forest, Wilmington, Winston Salem, Apex, Cary, Carrboro, Chapel Hill, Clayton, Garner, & other service areas in North Carolina.